How the Haven Stroller makes new parents happy!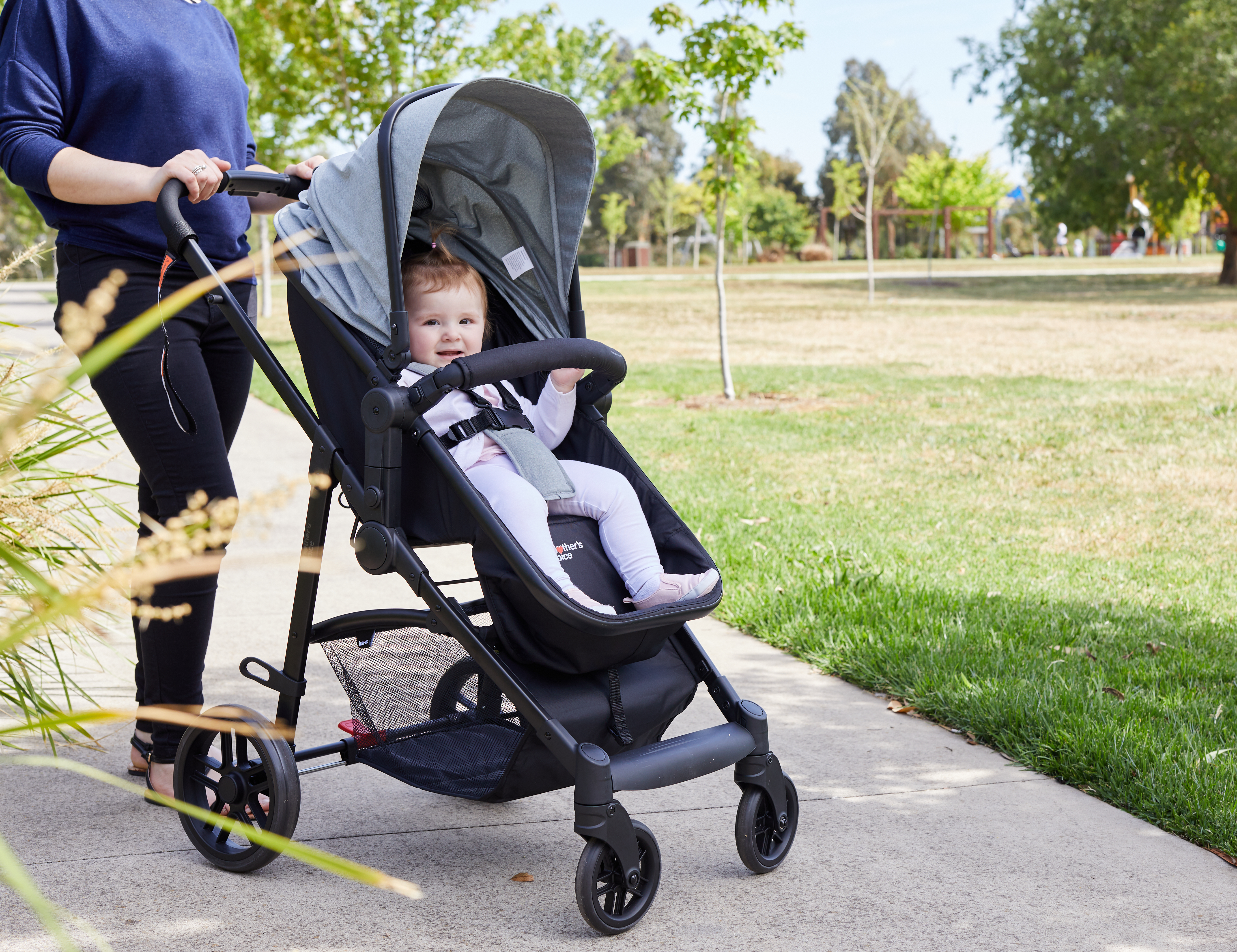 When a new baby arrives on the scene, we know that our life will change in countless ways.
As well as having a brand new (and quite demanding!) tiny human to look out for, our bodies will take some time to adjust too. Then, there's the realisation that all this needs to be done with very little sleep under our belts.
In the early months of parenthood, we need to take the time to become accustomed to our new normal, from early rising to endless errands for nappies and wipes!
All of this can be made easier having a stroller that not only fits into our busy lives, but also makes it even easier to get around.
When you're ready to leave the house with your new baby for the first time, you need a stroller that's comfortable and safe for your baby and makes things easy for you too.
The Haven is the 'go-to' choice for parents who are looking for an affordable, practical and stylish stroller that they can trust. Here's why:
It's ideal from day one
From their very first day, the Haven is perfect for babies from birth upwards. It features a lay flat bassinet that's ideal for newborn babies to fully recline flat as they travel.
This means that when you're out running errands, or between check-ups and appointments, your baby is not only comfortable but can also nap safely too.
Your baby can face you – or the world around them!
This clever stroller allows your baby to face you and their seat can be turned to face forwards.
Of course, in the early newborn months, they'll mainly be gazing into your eyes – or at the clouds above! However, as they grow and become more inquisitive, they'll love being able to see in front of them when you're out and about on your travels together.
This flexibility gives you the same choice and can add variety to your usual walks together.
Making the switch from rear-facing to forward-facing is easy too – and can be done as often as you like.
It grows with your child
As your baby grows from newborn to toddler, the seat grows with them. This 3-in-1 stroller has a bassinet for the newborn months that can be switched to the stroller seat when they're bigger.
This means they can sit up, safely and securely, to see the world around them.
The bumper bar is a great feature for your toddler to hold on to or attach their favourite stroller toy too. As they grow, this bumper is also easily removed.
Light on the budget – and on your back!
At just $299, this smart stroller is light on the budget and goes the distance. As it caters for the baby days and transitions right through to toddlerhood, you won't need to replace this for a different model as your baby grows.
One affordable investment in a Haven stroller sets you up for the first few years of your baby's life – it's a one stop stroller for budget-conscious families!
About lightness, your back will thank you for investing in this super lightweight stroller too.
Weighing just 9.5kgs, it's easy to manoeuvre, fold down and lift from the home to the car boot and back again - without the back pain!
Steering is easy – and can be done with just one hand if needed
Perfect for small spaces
If your home is a little short on space, the Haven helps you out! When folded down, its quick release front wheels allow for extra compact storage so whether you're bringing it into the home, or storing in your car boot, it will take up less space than bulkier models.
The ability to fold it down with one hand hasn't gone unnoticed by Aussie parents either. When you're wrangling a wriggling baby and need to fold down your stroller, this time-saving ability makes folding your stroller easy and effortless.
Ideal, whatever the weather
From sunny days to showers, the Haven's extra large UPF 50+ canopy helps to shield your little one from the elements.
Protecting your baby from the sun's rays all year round in Australia is an absolute must and the Haven keeps them happy and covered.
Its EVA wheels are suitable for all terrains too. So, whether you're pacing the pavement, heading to the local park or off the beaten track, the Haven is a comfortable ride for your previous cargo and easy for you to handle too.
It makes being out and about a breeze
Heading to the shops for supplies? Need a place to carry your nappy bag? The Haven stroller features an extra-large basket to carry all your essentials as you travel.
In fact, it can carry up to 5kgs worth of shopping or more. So, no need to steer the stroller and lug heavy bags at the same time, simply pop them in the basket and off you go.
You'll see now why the Haven stroller is the perfect choice for so many families who want an affordable, functional and stylish stroller that they can use every day and for every occasion.
We spend so much time in the early years of parenthood being out with our child when they're in a stroller. It's key to invest in one that not only keeps them safe and content on-the-go but also has added features that make things easier for you too.
Before you invest in a stroller for your baby, take a little time to consider what features are most appealing to you. If you're looking for a stroller that ticks all the boxes above, the Haven could be your ideal companion!
Choosing a stroller with elements that have parents in mind, as well as babies, is essential. The Haven is all about ease and happiness for babies and parents alike.
You can find out more about the Mother's Choice range of strollers here and read more about the features and benefits of the Haven stroller here.