Thoughtful Baby Shower Gift Ideas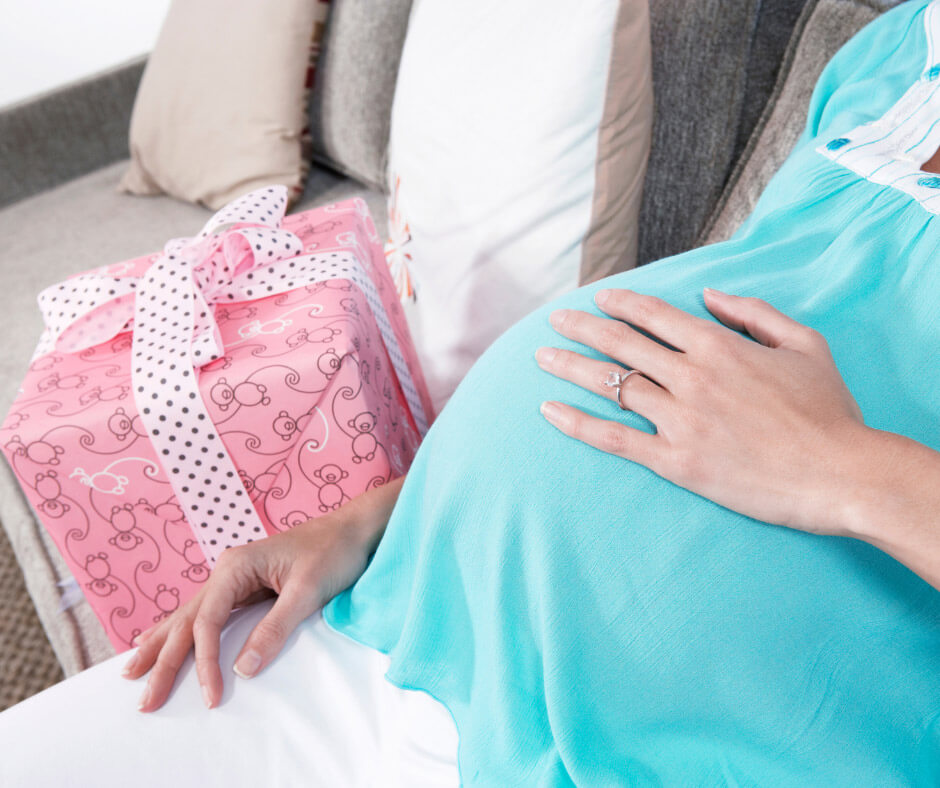 Are you attending a baby shower soon?
If you have a friend or loved one who is about to have a new baby, you're probably looking for thoughtful baby shower gift ideas that they will love! But choosing the right gift can take some time and thought. 
We all want to buy the perfect gift that will delight them and, at the same time, be really useful. That might mean saying "no" to the cute onesies that are oh-so-tempting for everyone to buy, and looking for gifts that will really make their life as a new parent easier.
At Mother's Choice we have you covered with our wide range of gifts for new babies. So, if you're looking for inspiration, this list of ideas will help you to work out what the perfect gift will be. We have you covered for baby shower gifts for newborns that will be loved by babies and new parents alike!
Gifts for newborns
If this is your friend's first baby, they might be starting from scratch with their newborn baby essentials. It's worth asking them what they're short of to work out what gift you can buy.
We recommend contacting the person organising the baby shower to ask for their advice. If they can get a list from the expectant parent on what they still need to buy, this will give everyone attending the shower a great guide to buy from too.
This isn't always possible of course, especially if you don't know the expectant parent that well. Don't worry, we still have some lovely options that all new babies need and love.
If this if your friend's second baby, they'll probably already have the essentials covered. That said, if there's a gap between this new baby and their last one, it might be time for them to upgrade certain things.
When it comes to buying newborn baby gifts, you do not always need to spend a fortune to delight your friend! We've narrowed down our baby shower gift ideas into below $50, below $100 and also listed our all-time favourite ideas.
So whether you're buying for your best friend, your daughter or a colleague at work, you'll be inspired by our top picks.
Gifts under $50
Useful gifts do not need to cost a lot to make a big difference in a new parent's life.
Babywearing helps new parents and babies to bond but it also has many practical benefits too. Being more 'handsfree' in the early months will help a new parent carry their baby and get things done at home, or on-the-go, at the same time.
For new parents who will be out and about, a stroller mobile will have the same impact, delighting a new baby on-the-go.
For brand new parents, baby safety is at the forefront of their minds. Why not consider gifting them our complete healthcare kit which combines all of the essential home infant healthcare items such as a baby thermometer and aspirator - all neatly wrapped into a clutch case. This affordable idea will help to give them peace of mind when they bring their new baby home.
Check out some more ideas for gifts under $50 here.
Gifts under $100
If your budget stretches further, how about investing in a baby carrier that will help your friend be more mobile with their new baby?
If they're decorating a new nursery, a beautiful mobile might be a gorgeous addition to the cot. Mobiles can help to develop a new baby's senses and brighten a nursery by adding a splash of colour.
Alternatively, a sleep-deprived new parent would relish the chance for a better night's sleep! Our Into the Forest Tiny Dreamer Baby Projector Soother is a nightlight, starlight projector-soother and music player in one. It makes the perfect nighttime companion to a baby and is a unique gift idea that will last into the toddler years.
Check out some more ideas for gifts under $100 here.
Our favourites and best sellers
Cot Mobiles - a bright and colourful mobile can transform a nursery instantly. We have options that will enhance a new baby's senses, play soothing music and gentle add light at night
Playmats - from the day a new baby comes home until their first crawl and beyond, a play mat can keep them busy, entertained and occupied at home and away
Rocking chair - while we're considering gift ideas for new babies, let's not forget the parent! A supportive and comfortable rocking chair is a life-saver during day and night feeds and the rocking motion can help lull a new baby to sleep too
Strollers - if you have a bigger budget, you might invest in a bigger purchase, such as their first stroller. Do this in consultation with the parent-to-be to ensure you pick the one that has the features they need
Stroller accessories - for new parents who are out and about a lot, we have a wide range of stroller accessories that will entertain a baby and make life easier for a new parent. From stroller mobiles and baby toys to Baby on Board signs!
Baby rocker - a baby bouncer or rocker, such as our 3 in 1 Rocker Napper, can gently soothe a new baby during the day, freeing up a new parent to rest (or tackle the chores!) while their baby sleeps comfortably and securely
When it comes to buying a gift for a new baby, our extensive range has options for all budgets that new parents will love. We've done the hard work for you by including options that are unique, practical and affordable.
Whether it makes their life easier, keeps their new baby entertained or brightens up the new nursery, your friend or loved one will be delighted at the thought you've put into choosing them a gift!
Click here to see our wide range of gift ideas that are now available to purchase.